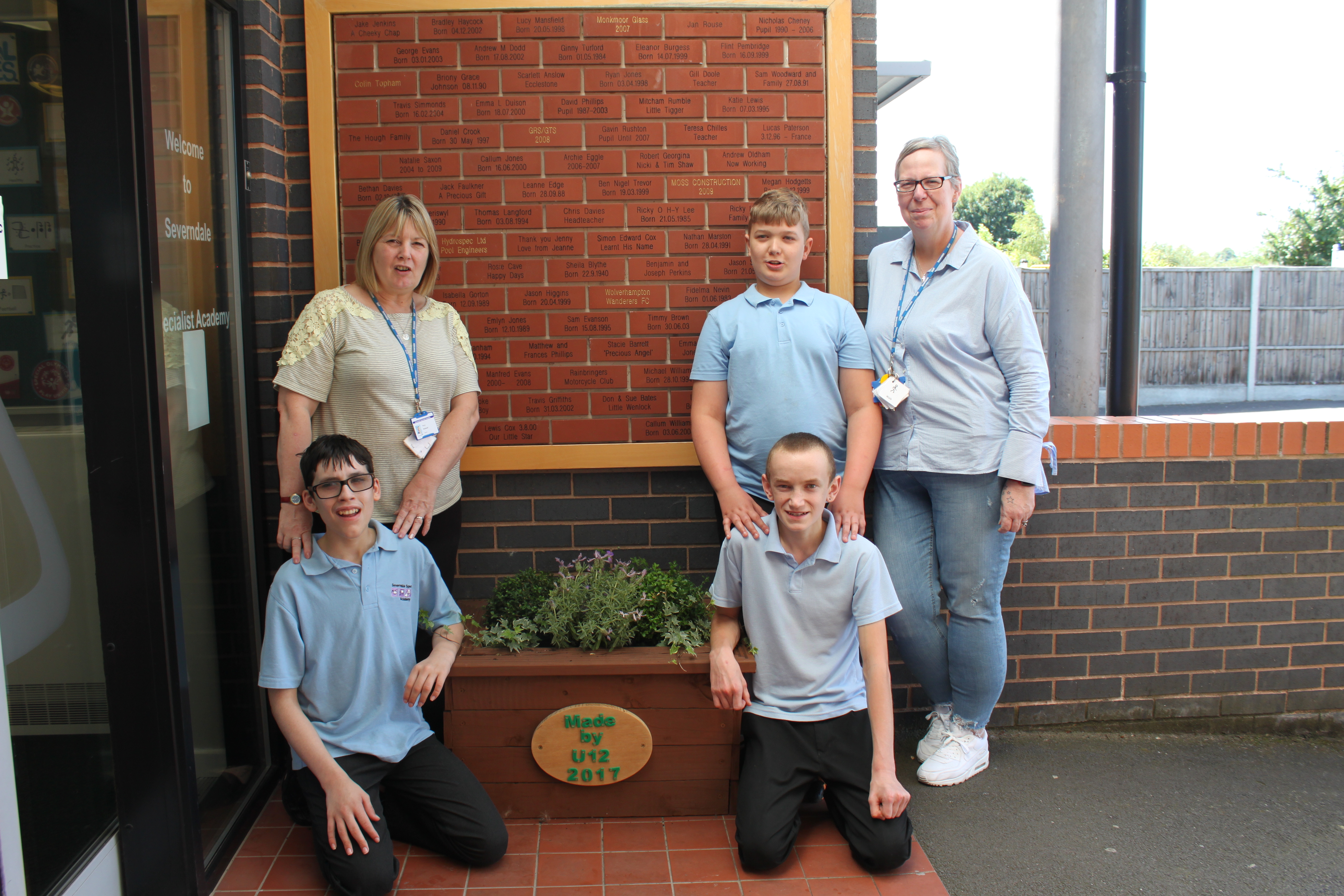 A group of students from Severndale's upper department have completed a range of wood work projects during their Design and Technology sessions.  This was part of their vocational time table to support their learning.
The boys were involved in every step from the design and planning stage, ordering of materials to the physical construction of the planter, using a range of tools to measure and cut wood.  When asked they said they mostly enjoyed the sawing, constructing and also planting the plants themselves.
As the students became confident with the tools they were able to complete many stages independently. The planter has been displayed at the school entrance planted with a range of colourful and attractive plants.
go back