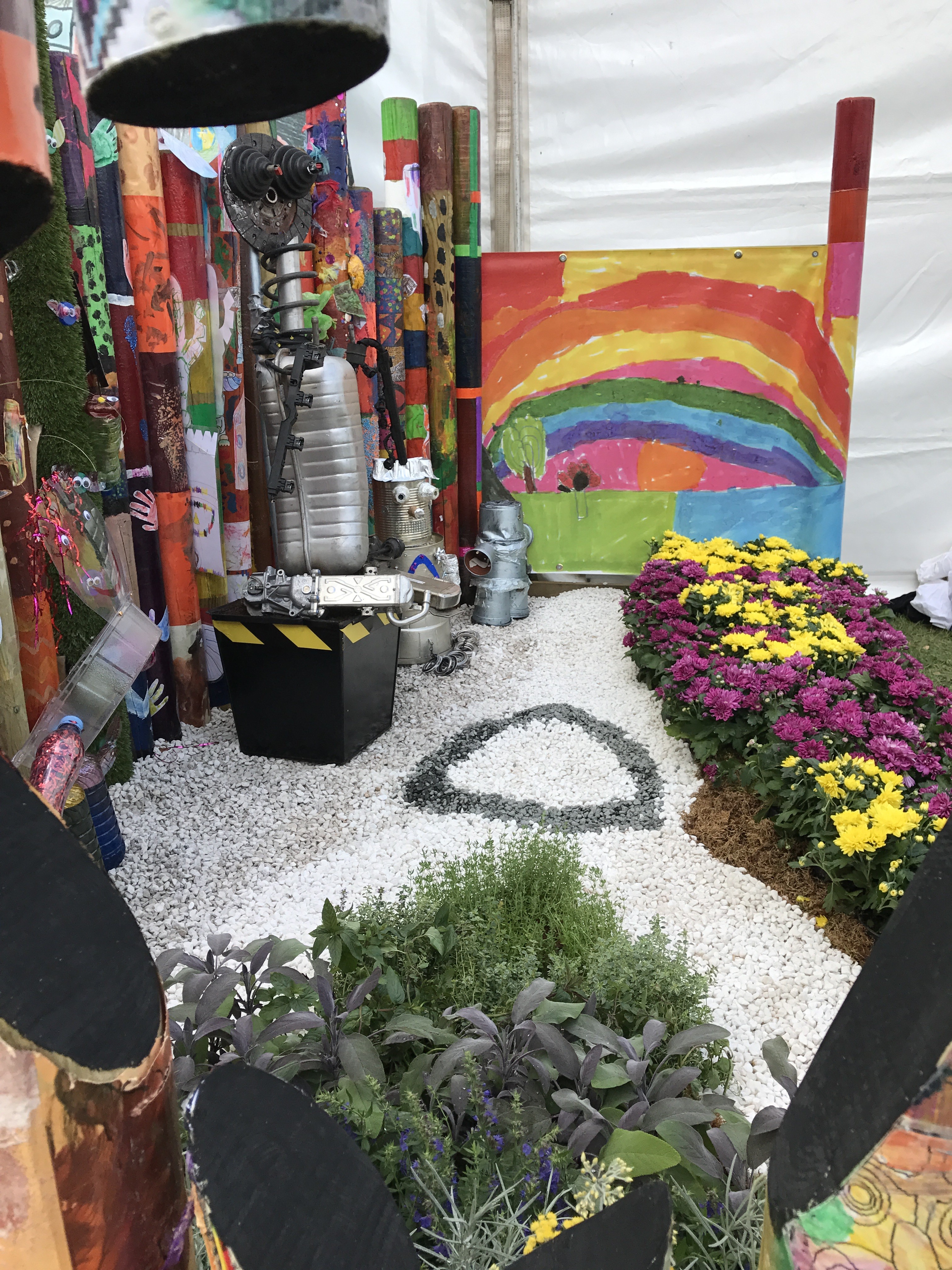 Pave Aways Limited and Severndale Specialist Academy win Gold for their amazing garden design.
Pave Aways Limited was delighted to sponsor the Severndale Show Garden and for the second year on the run they were awarded Gold. Steve Owen Managing Director at Pave Aways Ltd said, "Over the past four years we have worked closely with Severndale in a variety of ways – from sponsoring their golf day, to constructing their Futures building at Shrewsbury College. Severndale provide an invaluable asset to the community and we look forward to a long and happy relationship between our two organisations."
This year's winning theme got its name from the two halves it represents; the left hand side is a reflection of the past. The right hand side a view through into the Future as presented by Severndale Academy students and its three campuses.
The Past garden gets its inspiration from the Wild West, capturing an image of Buffalo Bill and offers a snapshot of the past. The other half portrays a glimpse into the future. The two gardens are divided by a wall of totem poles which represent each of the departments across Severndale Academy.
The Wild West is captured in the left hand side of the garden and reflects a landscape typical to prairies. The simplistic structure, colour and design of the Wild West demonstrates a preservation of the past, looking across the prairie at a backdrop of Buffalo Bill tepees. A sculpture of a buffalo is a focal point of the past garden, created by students and made from recycled materials, with the help from a local artist.
The right hand side of the garden is a representation of the future, designed by pupils from Severndale, offered as a competition for the best futuristic garden design. Ideas are based upon self-sufficiency, use of technology and a structured landscaped. The mixture of vegetables, herbs, and annual bedding plants for an influx of colour against a backdrop of a bright rainbow design demonstrates a vision of the bright future that is in store for the children of today.
The paving within the futuristic design, designed by one Severndale's students, was his vision into the three sides of the Severndale triangular logo, which will be created in grey gravel. A key feature of this side of the garden is looking through the Academy logo into the vision of the futuristic design.
The totem poles and garden will be sited in and around the Severndale Monkmoor campus for the students to enjoy.
Sabrina Hobbs Severndale Principal said, "We are extremely proud of our students" innovative mind set and forward thinking garden design which they have been recognised for by this highly acclaimed local event. We thank Pave Aways Ltd for their continued support that helps us to create opportunities to participate and promote the capabilities of our pupils within our community.
go back