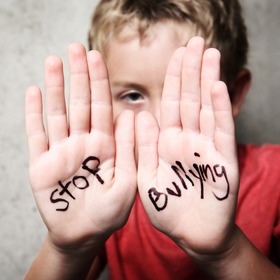 This week at Severndale Academy, we are joining with schools and organisations across the country to celebrate National Anti-Bullying Week. We are hoping to raise awareness of bullying and recognise the importance of tackling this serious issue.
Within school, every child will spend some time this week exploring the issues around bullying, and take part in activities promoting kindness and thoughtfulness as well as positive strategies to prevent bullying. The theme this year is 'Choose Respect', which we have chosen to promote alongside Severndale's values: Everyone Included, Everyone Valued, Everyone Learning.
Following this week, pupils will continue to develop the skills and knowledge in lessons throughout the year – to help them recognise and tackle bullying – as we work to create a safer learning environment.
We would like to encourage you to take time this week to explore this topic with your young person and promote positive actions to help tackle bullying in all schools.
Below are some websites which will provide more information related to anti-bullying week which you may find useful.
https://www.bullying.co.uk/advice-for-parents/
https://www.nspcc.org.uk/preventing-abuse/child-abuse-and-neglect/bullying-and-cyberbullying/
https://learning.nspcc.org.uk/child-abuse-and-neglect/bullying/#heading-top
https://www.bullying.co.uk/anti-bullying-week/anti-bullying-week-2018/
Please click on the link below to see some of our students signing the word kind.  Which is the Makaton word of the week!